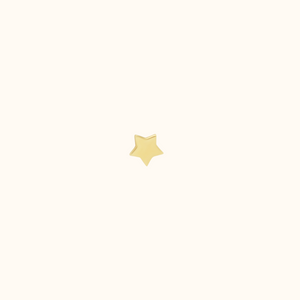 "Starry starry nights!"
14K. gold star stud
TIP: Combine with one of the many many Capi Jewelry hoops!
Create your own solid gold collection. Be aware that if you order this product you only pay for a single earring. Mix and match away!

Size & Information
The stud is 14K. Solid yellow gold
Only one item
Handmade jewelry will take a bit longer. We hope to send you this beautiful piece of jewelry within 7 working days.